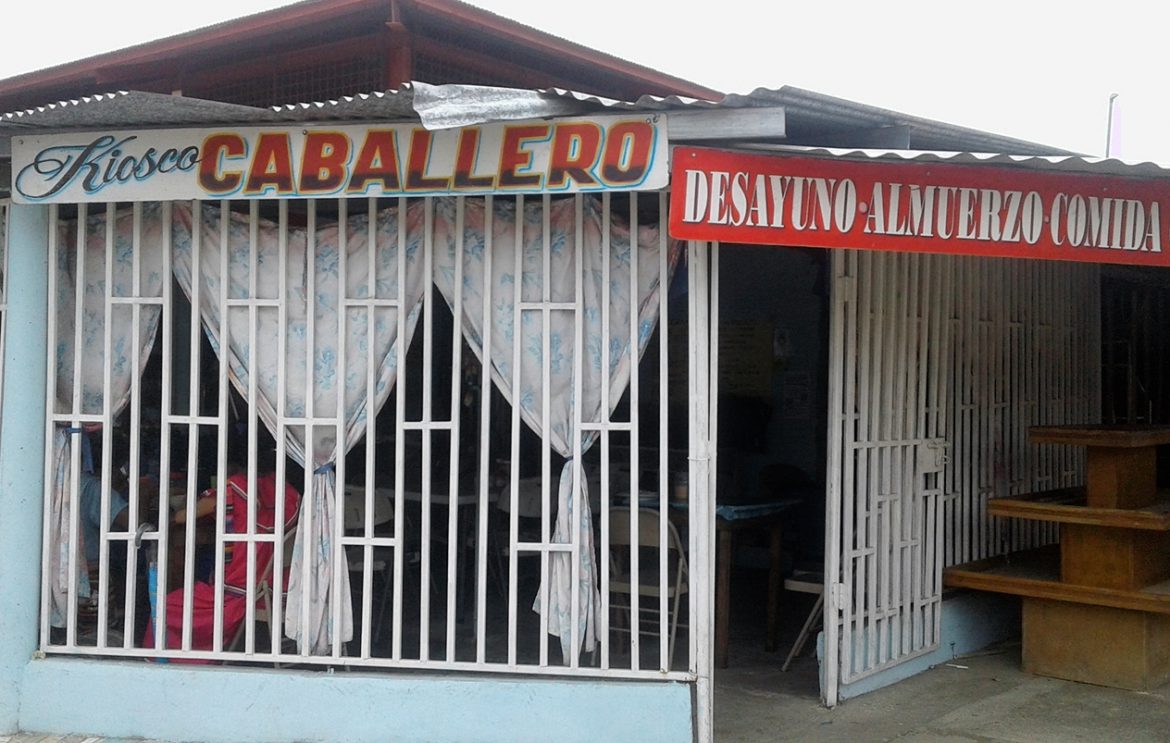 Patrick and I were riding our bicycles in downtown Puerto today and decided to have lunch at one of our favorite Panamanian restaurants, Kiosco Caballero. We usually come here for breakfast, so lunch was new for us. As always, they did not disappoint! The portions are large and the food is quite tasty local fare, with a wide variety of choices. Many local kioscos offer only one or two choices for the day ~ here there are quite a few. You can view the selections in a warming table through a glass partition to see what looks good to you.
 The staff at Kioscos Caballero is always cheery and so friendly. They keep the place clean and clear tables quickly to make room for new customers. Inside are folding tables and chairs, very modest, but it does have a small TV in the corner. It's a pretty busy restaurant and a lot of take-out goes out the door as well. Our 2 meals and 1 soda cost a whooping $5.55 total.
I like that they don't mind my little pup sitting on a chair at our table with us also. That is common at the 'open air' restaurants around town ~ pet friendly!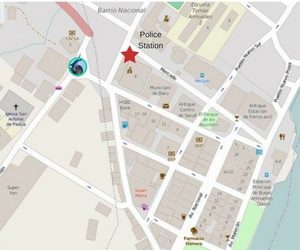 Kiosco Caballero is conveniently located in downtown Puerto Armuelles, across the street from the Police Station. They are open every day of the week from 4:30am to 4pm, serving breakfast and lunch.
Subscribe today to get alerts & news about Puerto Armuelles!

Please follow and like us: