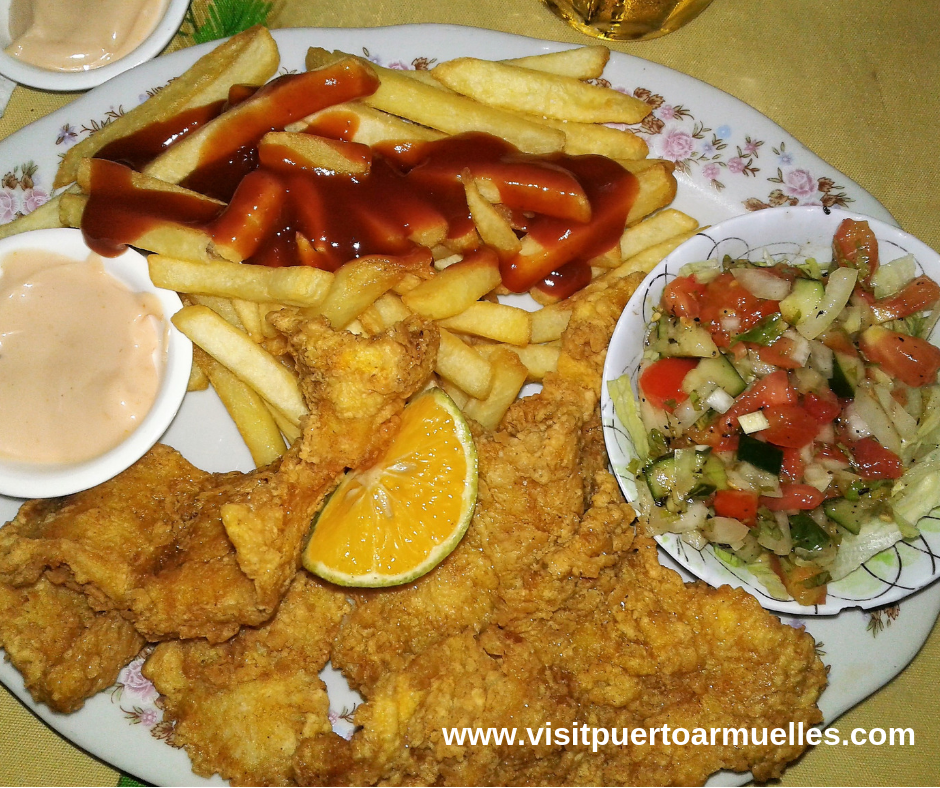 El Rancho is probably the most popular seafood restaurant in Puerto Armuelles, with both expats and locals. The food is tasty and reasonably priced and there is a pleasant ambiance in the outdoor patio setting.
If you love fresh seafood, El Rancho is one of the best in town! The quality of food and the service are good and consistent. There is a nice, tropical ambiance in the patio setting, with fish nets and nautical decor, soft lighting, and large fans to bring the sea breezes through. Located in Palmar Sur, about 5 minutes from downtown Puerto, on the road to Corazon de Jesus.
They only serve seafood at El Rancho, so don't expect to see chicken on the menu. The variety of seafood includes fish (pescado), shrimp (camarones), and octopus (pulpo). They have traditional ceviche, with crackers, for appetizers. The fish selections may change, depending on the "catch-of-the-day", and usually include Dorado (Mahi Mahi), Corvina (Sea Bass), or Pargo (Red Snapper). Most dishes can come in your choice of breaded and fried (my favorite) or sauteed in a sauce. La Plancha is not on the menu and is a stir-fry with seafood and veggies. Each entree comes with a small salad and choice of french fries, plantanos, yucca fries, or rice.  The menu is posted on the all, but there are often a few items that are not listed so be sure to ask if there are any specials.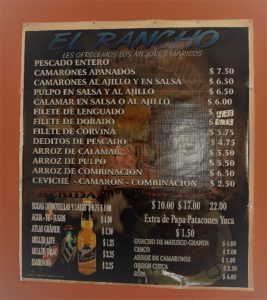 The plates are a hefty serving. Water, sodas, and tea are available and El Rancho serves local beers, including the 'grande' 22 oz options for Balboa and Atlas. Occasionally, they may have wine. Two people can easily have a meal with a couple of drinks for under $20! El Rancho is a regular night out for us in Puerto and a great place to meet up with friends.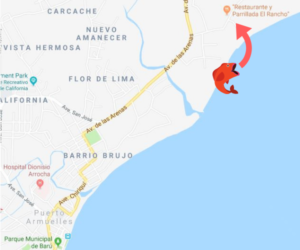 El Rancho Restaurante y Parrillada
Open:
Tuesday – Saturday   3pm – 11pm
Sunday  12 noon – 8pm
Monday CLOSED
There is plenty of parking in their large parking lot!
*NOTE: Panamanians tend to eat later, around 8 or 9 pm, so if you go early on weekends it will probably be less crowded.
Please follow and like us: