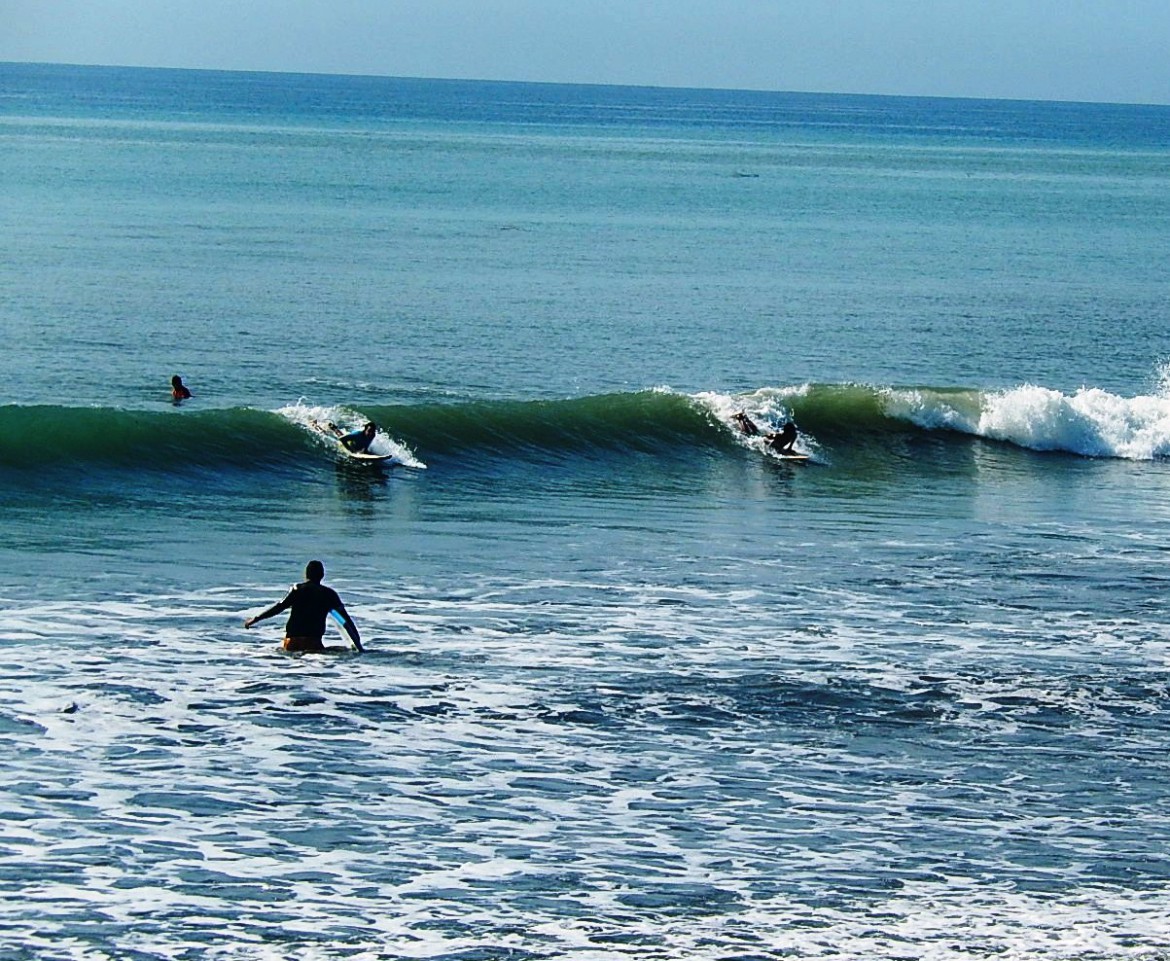 If four surfers being in the water on one day means "crowded", then Puerto Armuelles may be the surf town for you!
There are actually several pretty good locations to catch a wave along the Pacific Coast of the Burica peninsula. The beaches of El Palmar, including Corazon de Jesus (the photo at the top of this post), Coronado, and Kukui are regular spots for the locals. I spoke with a local surfer there a few days ago, code name V, and he was going home because 3 guys from David were surfing that day and he said it was 'too crowded'.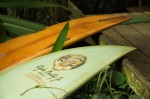 There are a few 'secret' spots further south, past PTP (Petroterminal de Panama) as well. It's been a stealth operation to uncover the best areas because the local surfers have enjoyed keeping all the choice waves to themselves; and who wouldn't? That said, they enthusiastically welcomed my husband as a new surfer in Puerto and I think they really enjoy the occasional company between sets.
Besides, what surfing experience is complete without being able to talk with a like-minded soul who understands "I dropped in, bottom turned, off the lip, got covered and kicked out."
Seasoned surfers will have some fun with the waves in Puerto Armuelles, and it is a great place for beginners. The waves don't generally 
get super huge and the current isn't too strong on most days.
To check the Puerto Armuelles surf report head to Magic Seaweed.
Here is a video shot August 12, 2015 from El Carmen beach, of a spot known as "the Pier". The waves were small and a bit mushy, about 1 – 3 feet, but expected to reach 9 feet this week. You'll notice that it was a 'crowded' day!
Subscribe today to get updates of new postings, videos, and news about Puerto Armuelles!

Please follow and like us: