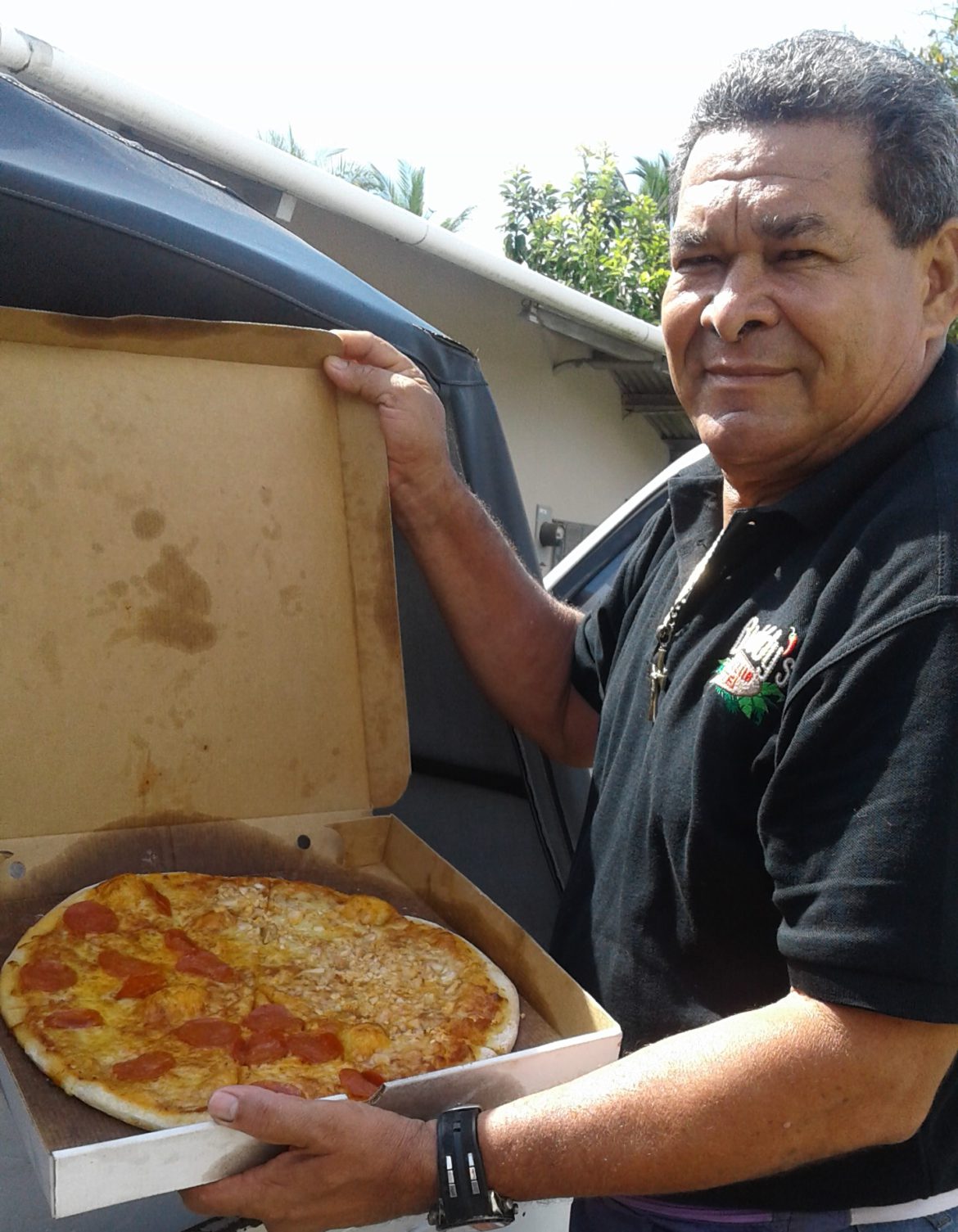 One thing I love about Puerto Armuelles is the variety of entrepreneurial street vendors that can be found all around town on a daily basis. Many have bicycles with ice chest, boxes, awnings, and all sorts of creative attachments.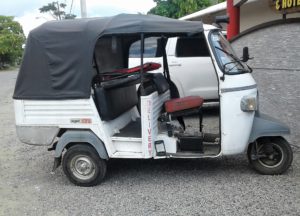 A familiar sight seen around Puerto Armuelles is the little 3 wheel Pizza Delivery vehicle, operated by the friendliest pizza guy in town – Abdiel. You'll find him on a regular daily route, bringing piping hot pizza slices and cool fruit punch to a stop near you!
Abdiel works out of Big Daddy's Beach Bar & Grill in San Vicente. He has a route that he follows every day, except Sundays.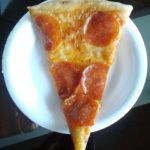 A slice of pizza is $1 and a cup of fruit punch is 50 cents.
Starting at 8 am, the first stop is Colegio Las Palmas and San Antonio.
Around 10 am Abdiel drives through downtown Puerto Armuelles and Rio Mar, stopping to sell slices to folks on the street.
Then, he makes the rounds through Los Angeles, San Jose, and Agua Buena neighborhoods.
He finishes up in San Vicente about 6 pm, near his home base of Big Daddy's.
Detours back to Big Daddy's are made throughout the day to replenish the supply of piping hot and freshly made pizzas.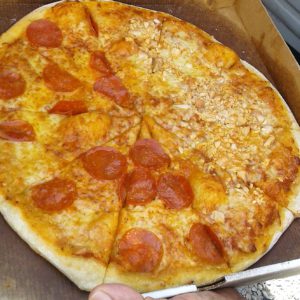 Abdiel told me he goes through about 13 whole pizzas every day ~ or about 100 per week. Who doesn't love pizza!? If you would like something else from the Big Daddy's menu, you can call and place an order with either Abdiel or Big Daddy's. If you are located within the delivery zone described above, your order is delivered free of charge! If you live outside of Puerto proper, a taxi can deliver your order for the typical fare.
Delivery route is everyday, except Sundays. 8am – 6pm
Abdiel 6720-6610 (español) 
Big Daddy's  770-0989 
Please follow and like us: