Walk out the door of this home and you are at the beach!
ID# 090215
$135,000

Price Reduced to $99,000! – SOLD!
Beachfront home located just minutes from Puerto Armuelles on one of the most beautiful sandy shorelines in the area. 3 bedrooms and 2 bathrooms, with a large outdoor patio to enjoy the surf and views. A picture perfect lifestyle, in a peaceful setting, awaits you in this dream home!
The house is a sturdy international style home with an open air feeling inside. Built of cement block with ceramic tile floors throughout. There are air conditioners in each of the bedrooms, although they are rarely needed because the ocean breezes keep the house cool. Power and water, including a holding tank, are at the property, as well as high speed internet access and satellite TV service.
The property is currently R.O.P., but titling is possible through the municipality. The lot around the house is about 500 square meters, with the entire Pacific Ocean for the front yard! Driveway access is through the neighbor's property. A retaining wall has been constructed to elevate the property from the sandy beach and a second low post wall added further out to prevent erosion and keep the yard protected. There is a small, local rancho bar a few minutes walk down the beach to the south where you can stroll for a cold 'cerveza' in the afternoon. On those days you don't feel like cooking, walk about 15 minutes along the beach to the north and find another local rancho that serves a delicious Panamanian style lunch. The bus line runs along the main road above the property and it is a short drive into downtown Puerto Armuelles for shopping. You drive through PTP and their security gates to get to the area called Mellisa,which many people feel is like living in a gated community!
The water is calm in this area, perfect for swimming, and the beach is soft sand. There are few neighbors at this time, but there are about a half dozen expats living within walking distance and vacant lots are quietly being scooped up by foreigners who see the potential in this 'under the radar' area of Panama. Prices won't be this low for much longer! Nice international style homes are currently being built along this stretch of the Pacific coastline. This home is perfect for a starter home, retired couple (3rd bedroom can be for office or crafts), or a vacation rental business.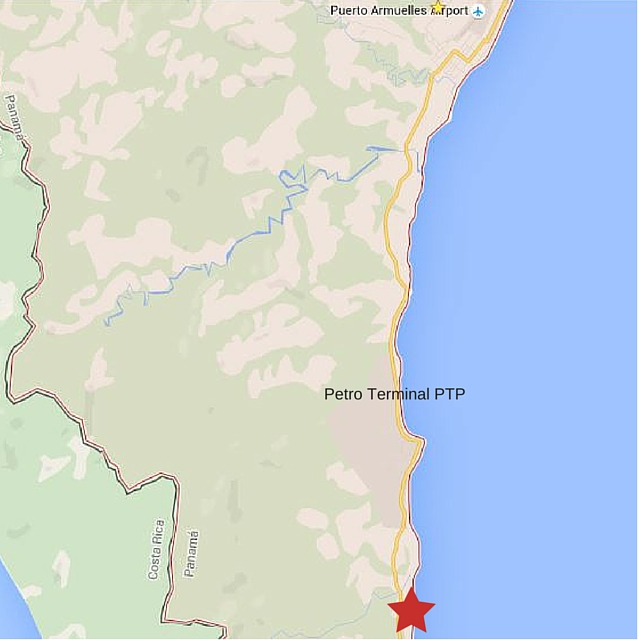 Single Family Home
R.O.P.
Bedrooms: 3
Bathrooms: 2
Size of home: About 1400 sf
Size of Lot: About 500 square meters
Built: 2009
Construction: Block with metal roof and tile floors
Features: Oceanfront
Location: Mellissa
SOLD
Would you like more information on this property?  

Property

ID# 090215
You will be prompted to double opt-in via email to protect our advertisers from Spam. An easy unsubscribe button is attached to the email if you don't want to be on our real estate list. Thank you for your interest!
Subscribe today to get alerts of new property listings & news in Puerto Armuelles!