This is an extensively renovated home just 1 block from the most popular beach in Puerto Armuelles ~  Corazón de Jesús. Attention to detail and creating a relaxing "beach vibe" make this one of the best buys in the community today!
$78,000
This home was taken off the market because the owners planned to make it a rental. After doubling the size of the lot and adding kitchen cabinets, they decided they don't want to deal with a rental so it's BACK ON THE MARKET! This adorable little cottage won't last ~ take action now!
There are 2 bedrooms and 1 bath in this comfy cottage. The home is newly renovated and immaculate! The kitchen has a modern industrial look with a mix of stucco and tin, and large pendant lights to brighten the work and eating areas. There is a sitting area/living room, though most of the time the outdoors are enjoyed year round on two large covered patios, one in the front and the other in the backyard for more privacy. There is even a brand new pool to cool off in on a warm afternoon!


Color surrounds this home, from the tropical flowers to the choices in paint throughout the home. There are a variety of fruit trees, including bananas, pineapple, and even special new citrus trees, including a sweet Valencia Orange. The entire property is securely fenced, perfect for pets, with new drainage systems in place. The home has AC, internet, and multi-lock security doors. A laundry area and storage room are in the back, which could easily be converted to another bathroom for use when outside.
Here are a few of the NEW additions: property was purchased from neighbors on 2 sides, doubling the lot size to 564 m2, new cabinets were installed in the kitchen and a new armoire built in the bedroom. Now it's even MORE move-in ready with additional room to expand! 

Every detail has been tended to ~ This is easily the best home under $100,000 on the market today in this popular beach community!
This house is just one block from a sandy beach and about 10 minutes drive to downtown Puerto Armuelles. Puerto boasts a brand new and modern Hospital, several banks, grocery stores, hotels and other shopping. There are plans to build a new pier, re-surface and open the National Airport, and promote tourism in the area. Everything you need is right here!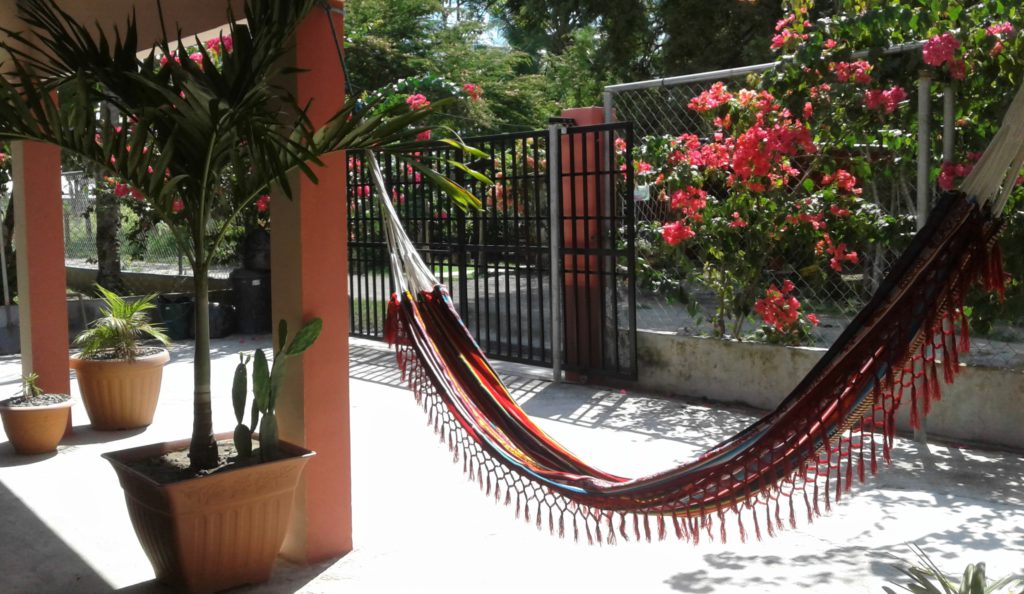 Corazón de Jesús is an area where there is a rapidly growing expat community. Very few homes are for sale at this time, none that are move-in ready like this one. The neighbors on both sides are from abroad and there is an equal mix of foreigners and locals throughout Corazón. Read about this popular beach HERE. Everyone gets along, as they walk down the street with fresh fish for sale or head to the beach to swim or surf. they all say "hola" as they pass by. There is even an active Neighborhood Watch in the area.
It is a true beach community feeling here!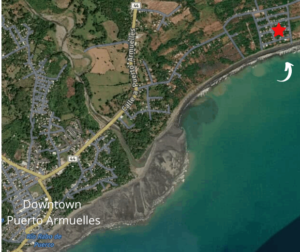 Single Family Home
R.O.P.

Size of Lot: 564 sq.Meters
Building Size: Approximately 400 sq ft inside + 758 under roof patio ~ outdoor living area
Features: Newly & Extensively renovated, One block from popular beach, small covered swimming pool.
Location: Corazón de Jesús
$78,000
Message on Whatsapp at 6683-6682
Please follow and like us: