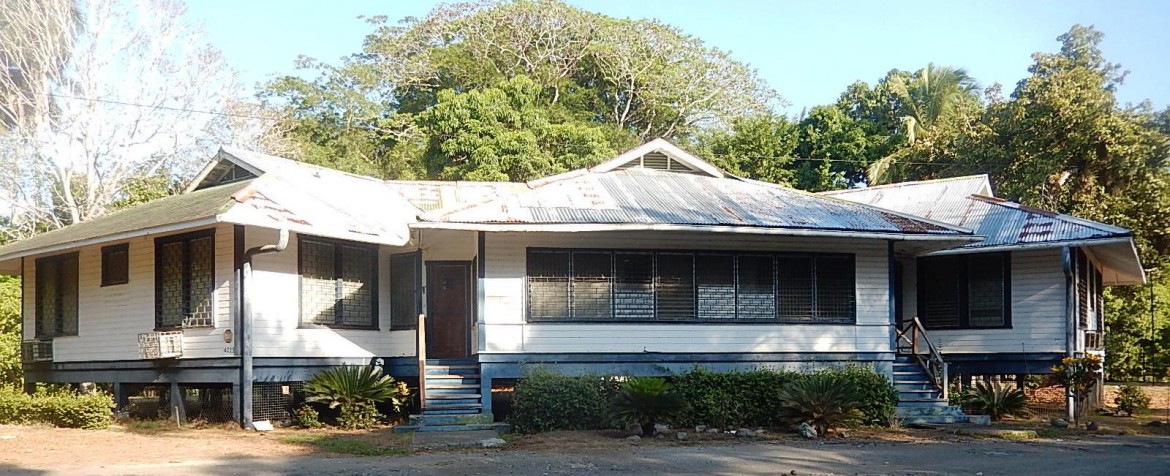 Puerto Armuelles was a small fishing village until 1927 when It was then discovered by Henry Sterling Blair.  Blair was Manager of Chiquita Banana Company in Bocas Del Toro, and came to the area to expand production.  The first building from 1927 is in Progresso, and then came the Casa Blair in Puerto Armuelles, which served as a Guest House until 2003 for the Guests of Chiquita and the United Fruit Company.   If these walls could talk, they would tell you stories of seeing many famous people throughout its years.  Please stay with us as we dig in further and ask the local and online community to help us recover the history of the Blair House.   If you have any photos or information on the Blair, we would like to share it here.
You can post photos and stories on our Facebook page https://www.facebook.com/VisitPuertoAmuelles.
This photo of the engraved date 1928 is found outside of the Casa Blair on a small walking bridge leading to the pool.
Please follow and like us: