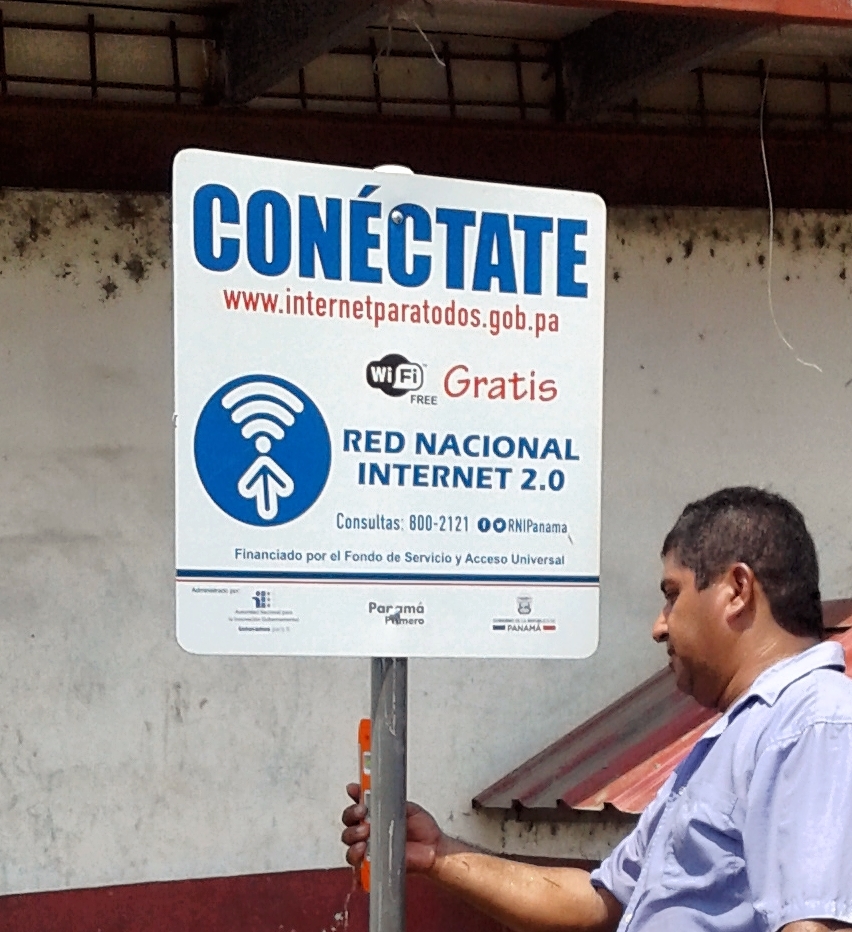 On April 27, 2017 multiple free wireless internet access points were installed throughout Puerto Armuelles. This is part of a project of the Panamanian government called Smart City. It is a joint initiative between the Municipality of Panama, a private company – JCDecaux, and the wireless internet company Wigo. Users will be able to connect for free using all devices that connect to wi-fi, such as laptops, tablets and smart phones.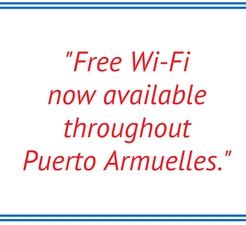 The technology uses small signal amplification antennas throughout the town that will provide better quality internet connections. The proliferation of new mobile devices in Panama, including Puerto Armuelles, is incredible and has given many citizens the ability to improve and/or diversify their methods of communication and access to information. The goal of this project is to enable every citizen who has a tablet or cellphone to use the free service without the need to purchase special devises or pay plans for connectivity.
Access points in Puerto Armuelles are located at the Municipality, the Bomberos, the Central Park, and all of the schools. Look for the signs, like the one in the photo above, to find the locations.
The National Internet service is known as "internet para todos", which translates as "internet for all". The first time you access the network, you'll have to go to the webpage to register for a free account. You only have to do this once and your device will be recognized by the network from then on. There is more information on their website and directions on how to register your devise, in Spanish.
Of course, there were already a few restaurants, hotels and businesses that offer free wi-fi for their customers. Now, internet will be more accessible to everyone in Puerto Armuelles.
Kudos to Panama for looking towards the future as it positions itself at the forefront of Smart City technology. It's getting hard to call Panama a "Third World Country" anymore!
Subscribe today to get alerts of new articles & news in Puerto Armuelles!


Please follow and like us: