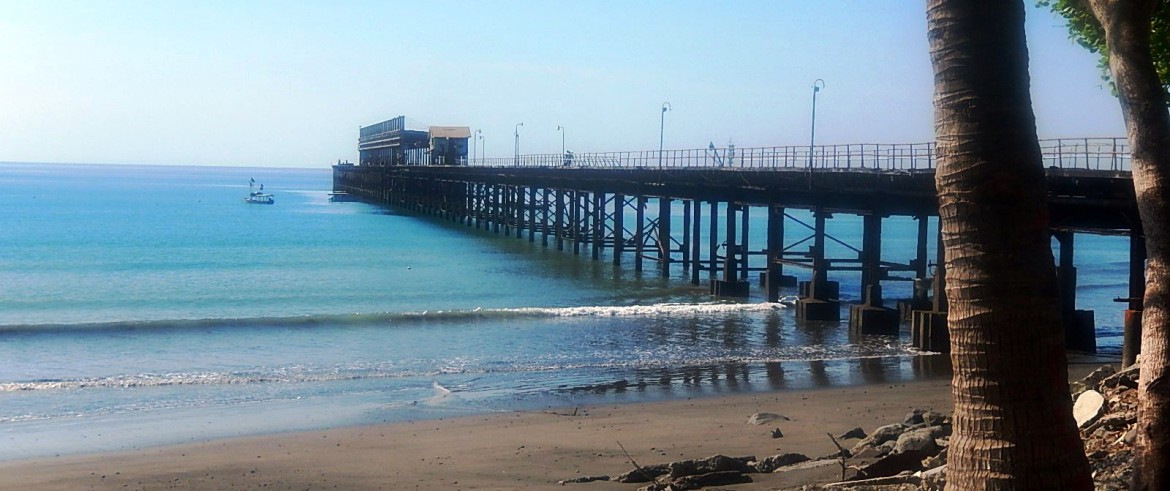 ASOBUZ CONSORTIUM WINS THE BID FOR THE CONSTRUCTION OF THE NEW FISCAL DOCK AND THE PUERTO ARMUELLES SEAFOOD MARKET.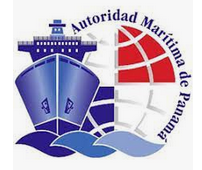 On October 27, 2022, the Panama Maritime Authority (AMP), awarded the project, for the Study, Design, Development, and Construction of the Fiscal Dock (Multipurpose Terminal ) in Puerto Armuelles, to the ASOBUZ consortium, made up of a Public-private partnership between the Panamanian company, Administración y Supervisión de Obras Civiles, S.A., and the Colombian BUZCA Soluciones de Ingeniería, S,A.  The ASOBUZ consortium achieved 95% of the total score of the tender, after meeting the technical, administrative, financial and economic proposal requirements. The amount of the bid is B/. 21,190,702.78 million.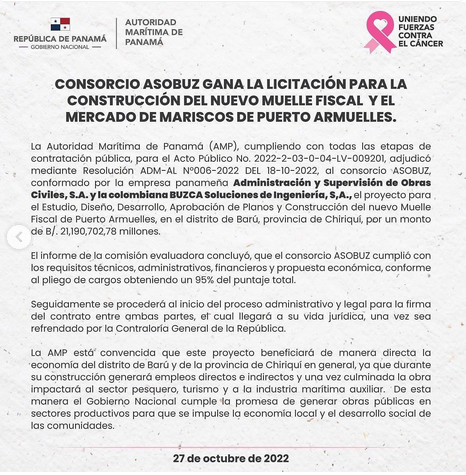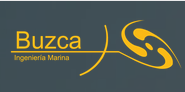 BUZCA is an engineering company out of Cartagena, Colombia, with over 50 years of extensive service in the Maritime Industry in Latin America and the Caribbean. From the design and development of engineering in its conceptual, basic and detailed phases, through the construction of marine facilities, underwater lines, marine and underwater structures. A very professional and experienced company. They have an impressive portfolio of successful projects, which is exciting for Puerto Armuelles! Find more info on this company at their website: www.Buzca.com
Next step will be the signing of the contract between both parties, which will become legal once it is endorsed by the Comptroller General of the Republic.
According to the AMP, this project will directly benefit the economy of the district of Barú and the province of Chiriquí in general, since during its construction it will generate direct and indirect jobs and once the work is completed it will impact the fishing sector, tourism and the maritime industry. Plans will be to replace the obsolete pier with a new terminal capable of unloading fertilizers, grains and agricultural products. The project is part of a larger initiative to revitalize the district's economy, which fulfills the promise of the National Government to generate public works in productive sectors and boost the local economy and the social development of these communities. Puerto Armuelles is among the target areas this initiative. Could Puerto finally be moving forward again?
Read more about the Pier Project proposal here: New Pier Proposal
Please follow and like us: