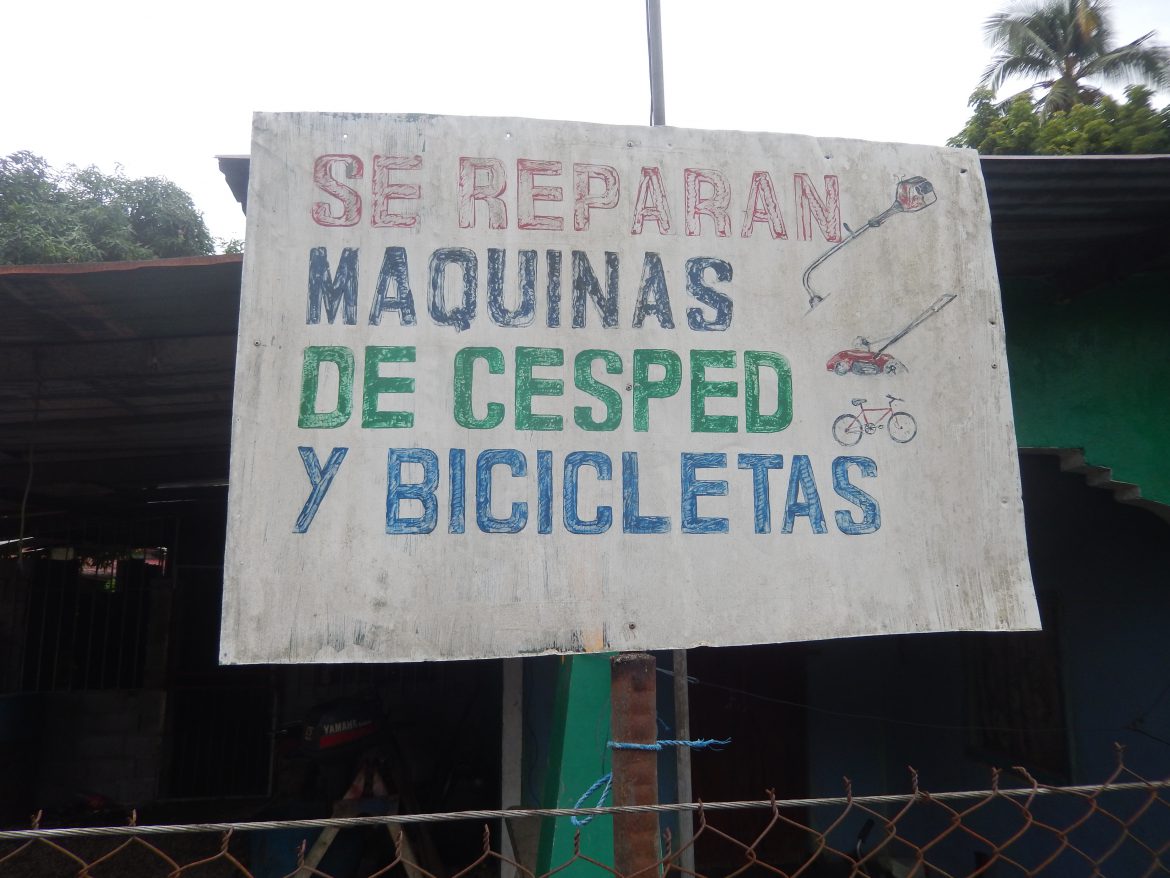 The worst thing that can happen this time of year (rainy season) is for the lawnmower or weed whacker to break. That's what happened to me yesterday. It is critical to have it repaired immediately because the grass is growing so fast now that you can almost watch it grow!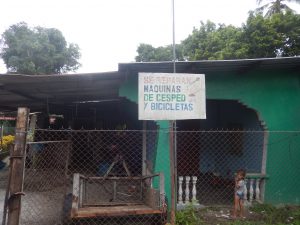 Fortunately, my friend knew of a place that could fix it the same day. Like many "tallers", or workshops, in Puerto Armuelles, this one was located in a residential house with only a faded handmade sign to mark it. The house is in El Porvenir, just outside of downtown Puerto. The owners are Jose and Minerba. When I dropped off my weed whacker, I was greeted with a smile and told that it could be done in about an hour. The pull cord had stopped pulling and was just hanging loose. When I returned, the machine was fixed and I was given an explanation of what the problem had been by Jose. He told me I could call him Joseph! The repair cost me only $5.
Jose told me he also repairs lawnmowers and motorcycles. If someone hadn't told me about Jose's little shop, I never would have known it existed. I was happy with the prompt service and low price. I will definitely give more business to Jose in the future.
Jose & Minerba are home most of the time and, if they are home, they are open!
Call ahead if you want to be sure:
6590-3854
Like many businesses in Puerto, word of mouth is how we learn about them. That is why this review section of the website can become a valuable resource. Please send your personal reviews to editor@visitPuertoArmuelles.com 
Subscribe today to get alerts & news about Puerto Armuelles!

Please follow and like us: