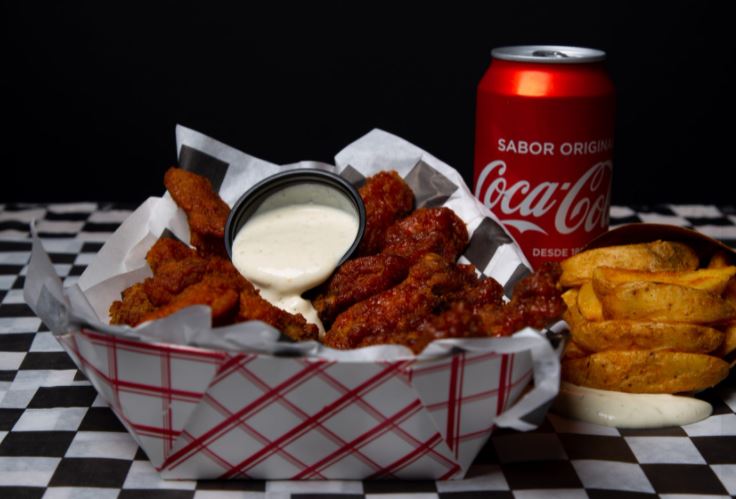 There has been a flurry of new family businesses opening lately. Among these is a food truck with the catchy name "Pandemia Burger". The owners took advantage of the lock-down time (People got creative while stuck at home) to come up with a name that reflects the times.

Pandemia Burger "food" truck is located in La Esperanza, on the northbound side of the road between Puerto Armuelles and Paso Canoas, in the Barú district. It's hard to miss, with colorful flags drawing your eye and string lights at night. Since I pass it on my frequent trips to David, I decided to give it a try.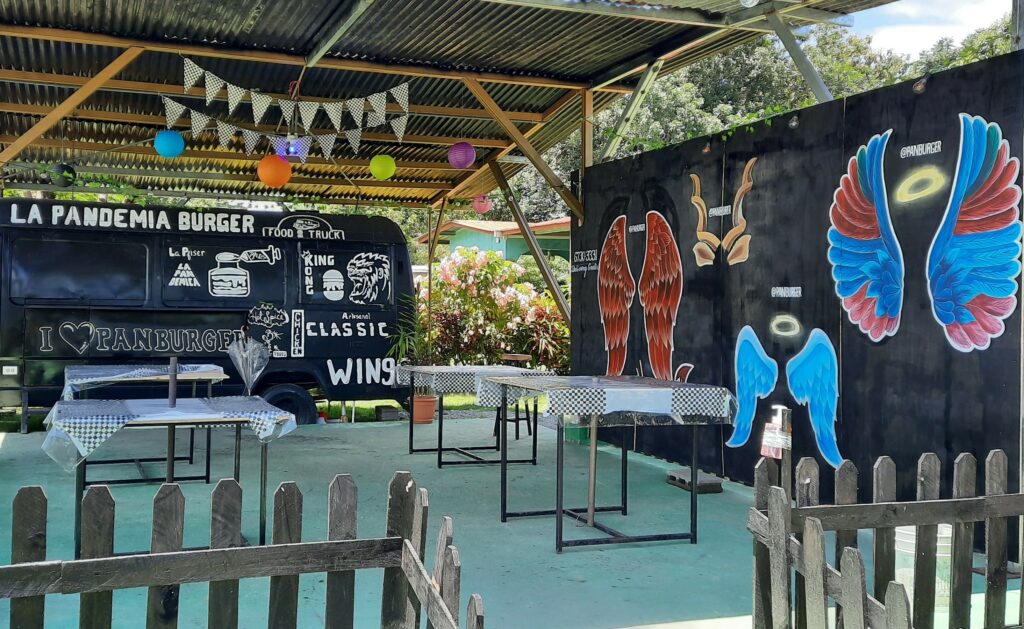 The location is convenient if you are traveling towards the Frontera between 5 – 10pm. Otherwise, there is a median that can't be crossed on the road when you are heading towards Puerto. This makes it challenging to drive to the food truck (go down the street until you find a U-turn spot and do the same when you leave).
The good news is that they offer free delivery in Baru!. Alternatively, it's only a 10 -15 minute drive from downtown Puerto if you want to have a sit down meal on their cute little patio.
I was heading home from David during their open hours. I placed my order through their WhatsApp menu, super easy, and it was delivered to my car as I was parked on the side of the southbound road across from the food truck. Not much of a shoulder there, so I suggest parking at the car wash nearby called "Bano Negro" for delivery.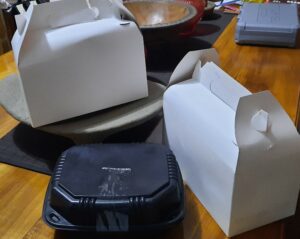 Prices are good and the portions are hefty. There are a variety of burgers and all have homemade buns, which are really good if you are a bread fan. They also have chicken wings, quesadillas, wraps and more. I didn't know what the portions would be like on this first visit and we ordered 2 burger combos with wings to share ~ Way too much food for 2 people!
We had a "Pandemica Burger", $8 ~ which had a Panamanian beef patty, ham, cheese, bacon, and an egg, with lettuce and tomato, on a big bun. The other was a "Pfizer Burger", $8 ~ which had a beef patty, chicken, chorizo, bacon, cheese, lettuce and tomato and BBQ sauce. Both came with fries and a drink. The burger combos were a lot of food by themselves and I couldn't even finish mine.

We saved the wings for the next day. I thought the wings were good and a fantastic value at 18 wings for $7. Most places in Puerto charge $5 for 6 -8 wings. I used my own ranch dip because the plate came with mayo and a mustard sauce for dips. I will definitely order the wings again and probably try out some of the other menu items. Next time, I will request home delivery.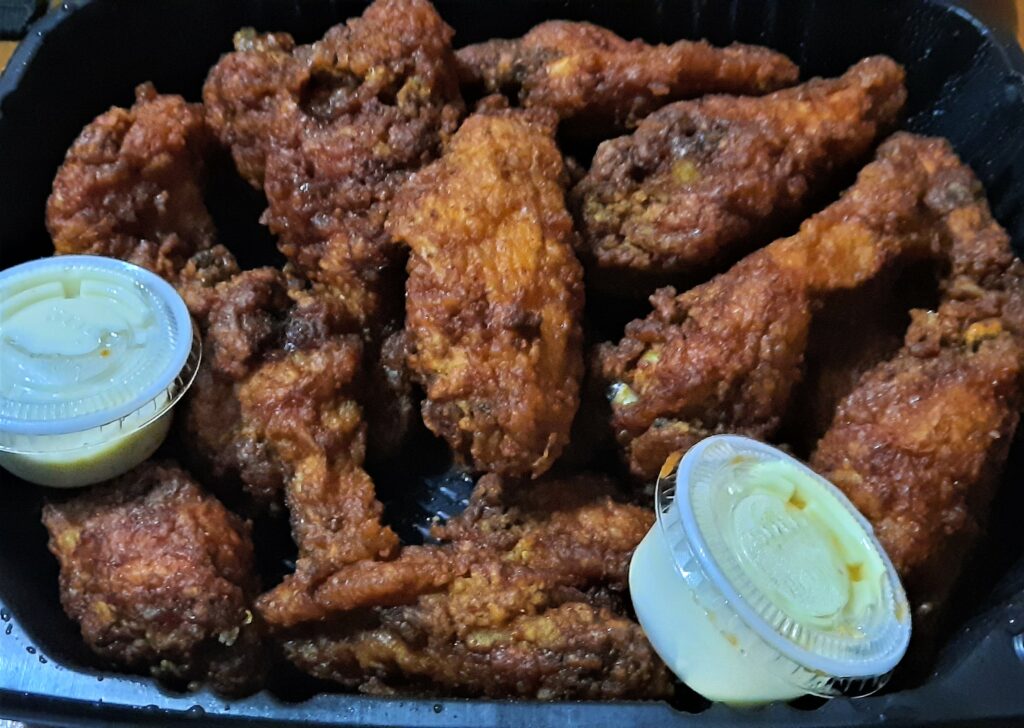 Open daily 5 – 10 pm and Sundays 2 – 10 pm.
Order via WhatsApp at 507-6730-3331 or https://wa.me/c/50767303331
Ordering via Whatsapp is super easy! Send them a message via the phone number and they will send a link to the menu. Click on what you want and it will give you a total. PanBurger will confirm your order and then send them your location, using a pin on Waze or Google Maps, that's it. Your order will be on it's way!
Find Pandemia Burger on Instagram, to take advantage of current specials @panburger19.
Also, on Facebook at https://www.facebook.com/panburguer19
Email the owner at mmirandagomez@hotmail.com
Please follow and like us: