Affordable Parcel Just 2 Blocks from the Nicest Beach in Puerto Armuelles!
ID#111115
$15,000
If you're looking for a place to stash some cash and get a nice return down the road – this is it! A nice, flat building lot just 2 blocks from the best beach in Puerto Armuelles, where there are already about a dozen expats living.
The beach community of Coronado, along with Cucui and Corazon de Jesus, are the number one barrios of El Palmar, Puerto Armuelles for low priced beach living and great investment potential. Only about 15 minutes into downtown Puerto and amenities like a hospital, banking, shopping, and restaurants. Panamanian-style homes can currently be found in the $25-35,000 range and after remodeling or upgrading, are being re-sold from $75-125,000. Lots are generally around $15,000 for a 400 square meter parcel (4300+ square feet). A nice little modern 2 bedroom home can be built here for around $30,000.
This parcel is 400 square meters and a corner lot. It is nice and flat – ready to build on! There are mature citrus and coconut trees, as well as corn and guandu planted. Guandu is a nitrogen fixing legume (bean) that helps makes the soil fertile and ready for your landscaping or gardening ideas. The street is quiet, with a couple of upgraded homes already helping to increase the property value here.
This would be a perfect place to park a few bucks until you are ready to move and build your little dream home near the sea, or just let your investment appreciate as the potential growth of Puerto Armuelles is bound to happen over the next few years. You won't find a lower priced lot so close to the beach anywhere else!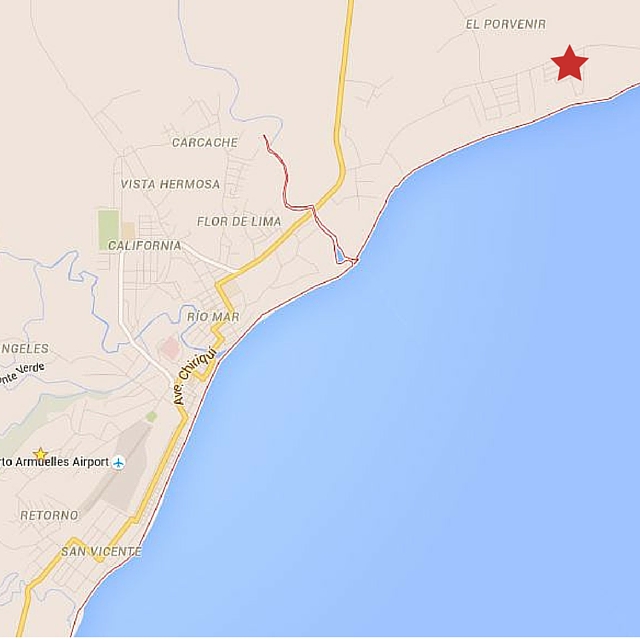 Residential Lot

R.O.P.

Size of Lot:  400 square meters
Features: Two blocks from beach, corner lot
Location: Coronado Beach, Puerto Armuelles
$15,000
Would you like more information on this property? 

 

Property

ID#

111115
You will be prompted to double opt-in via email to protect our advertisers from Spam. An easy unsubscribe button is attached to the email if you don't want to be on our real estate list. Thank you for your interest!
Subscribe today to get alerts of new property listings & news in Puerto Armuelles!