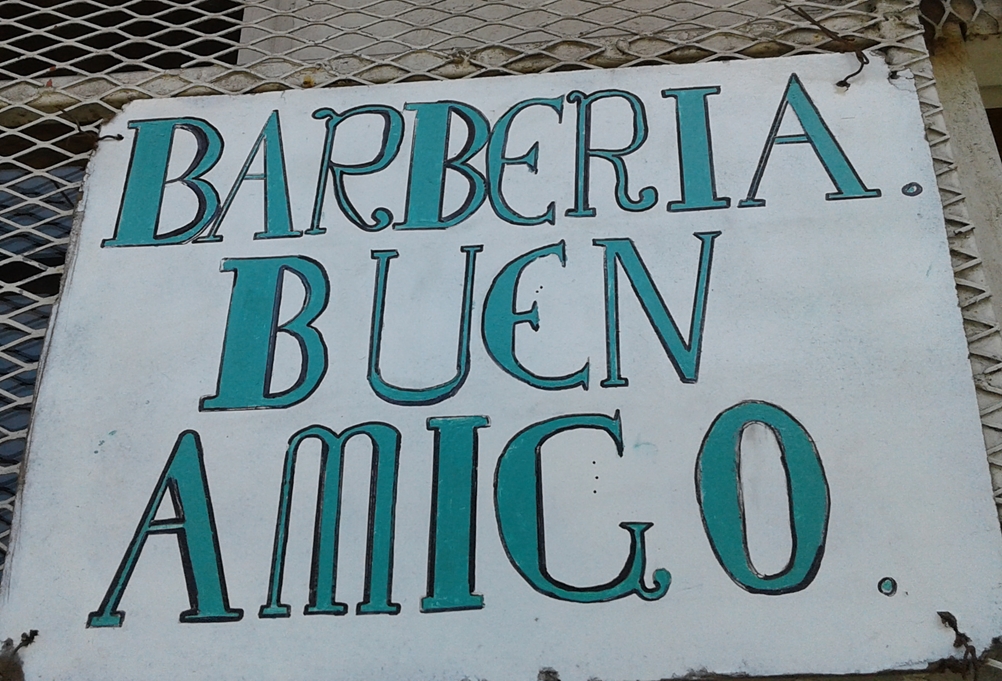 Patrick has enjoyed an old fashioned haircut at Barberia Buen Amigo every time he needs a trim since we've been living in Puerto. Last week we went in for his regular cut and the store was closed down. Fortunately, there was a sign giving directions to the new location.
I'm not really surprised that the owner, Justo, was forced to move from his location, across from the beach and bus terminal, because I noticed that the roof looked like it was starting to fall in the last time we were in his shop. It's a little sad though, because part of the old shop's charm was the fresh sea breeze and the ocean view through the always wide open doors.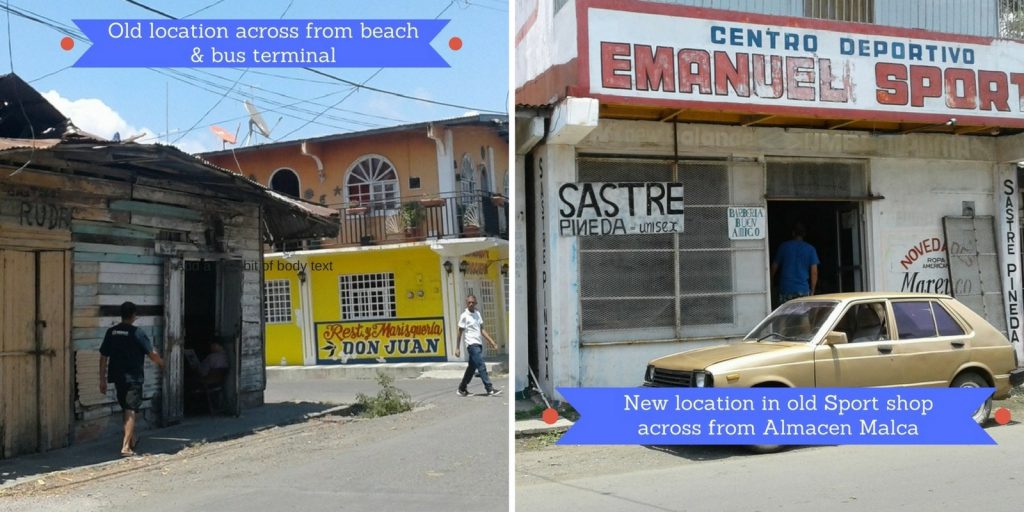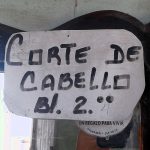 The new location of Barberia Buen Amigo is in the old Emanuel Sports shop across from Almacen Malca. Justo is still the one man shop he has been since 1998, over 19 years now. He always starts a haircut by whistling a little tune to set the mood.
Recently, we walked in on Justo enjoying a lunch he called "Mono en Bijao" which led to an interesting history lesson about cultural traditions which you can read here: Eating Monkey in Puerto?
Haircuts for everyone, man, woman, or child are all $2 – yes you read that right! Justo starts cutting hair every morning, 7 days a week, at 8am and continues until 6pm. The new Barberia location is on the map below.

Please submit your reviews of restaurants, hotels, or services you have used in Puerto Armuelles to: Editor@visitPuertoArmuelles.com
Subscribe today to get alerts of new articles & news in Puerto Armuelles!


Please follow and like us: