Buena Vista

– Spanish Town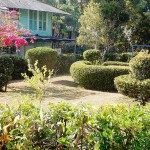 Spanish Town is very similar to Las Palmas and located right next door. The homes look alike but are a tad smaller. The lots tend to be smaller also, so the homes are closer together. The original residents were mid-level management employees of the Chiquita Banana Company, such as heads of offices, locomotive managers, and similar positions.
You'll see the old Chiquita Style clapboard homes that were built up on stilts, and painted in a variety of colors. There are families and working class residents living here today. Even a neighborhood dentist with a sign out front of his home/office. The feeling is tranquilo in Spanish Town. It is an easy walk to downtown and all amenities. A car is not a necessity, and the bus stop, to anywhere in Panama, is a short walk away.
This is a small neighborhood of about 45 homes. Spanish Town is a quiet little area that starts behind the Chinese store at the dolphin monument, runs behind the Catholic church (Iglesia San Antonio de Padua) and ends at Las Palmas. Many people who walk from Las Palmas to Romero's, or downtown, will cut through Buena Vista as a short cut. There are two foot bridges into the area that are interesting to venture across.
Take our Self-guided Walking Tour #1 of Las Palmas and Spanish Town HERE
The yards and landscaping in this little barrio are well maintained and many of the local residents take great pride in their colorful gardens and flowers. There is a small central park, which has become a bit neglected. If you walk around this neighborhood, residents are friendly and happy to stop what they are doing to chat with you for a bit.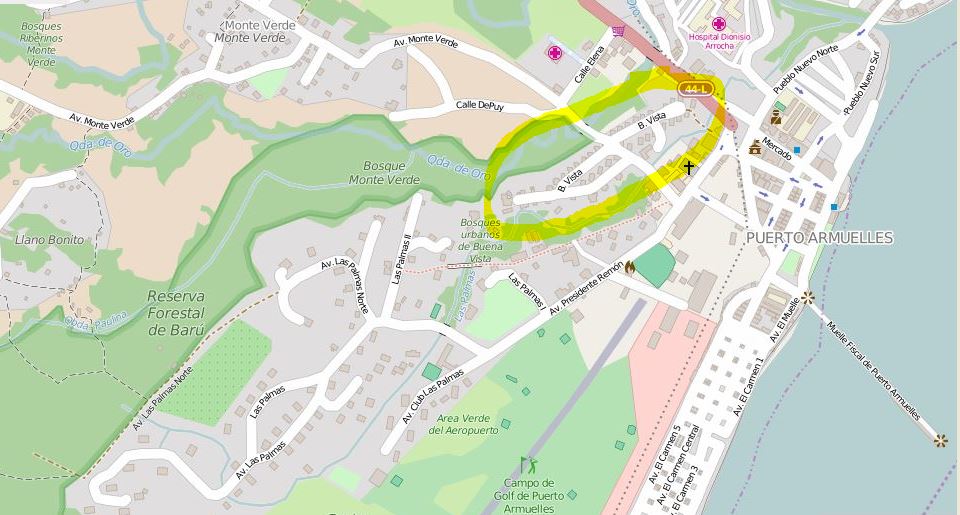 Subscribe today to get alerts & news about Puerto Armuelles!