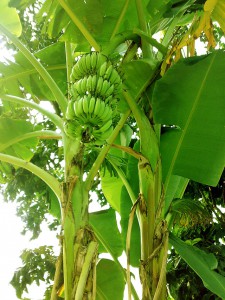 At first glance, a new visitor to Puerto Armuelles may feel a bit lost. This town was once a port for the shipment of bananas from the surrounding plantations and a fishing village. There are not the obvious tourist sites, museums, and attractions you'd expect to see in a tourist town on the beach.
That's what is so special about Puerto Armuelles, Panama:
It's anything but your typical tourist town!
Which is why, if you are adventurous and willing to look a bit deeper, you may discover some hidden gems of history, present day, and the future are all around you. If you are visiting for only a day or two, you  may like to start with one of our Self-guided Day Tours of Puerto Armuelles. Fill any free time you have left with a visit to some of the little street vendors and shops, take a casual nature hike in the jungle for bird-watching, or relax at one of the many secluded beaches.
Self-Guided Walking Tour #2 – Downtown Puerto & the Pier (coming soon!)
 Also coming soon: Bike Tour, Surf Spots, and Hiking Trails!
Explore Landmarks around town on your own:
Enjoy some local attractions & activities:
We would love to hear any feedback or suggestions you may have!
Please enter a comment below or send an email to the editor at editor@VisitPuertoArmuelles.com