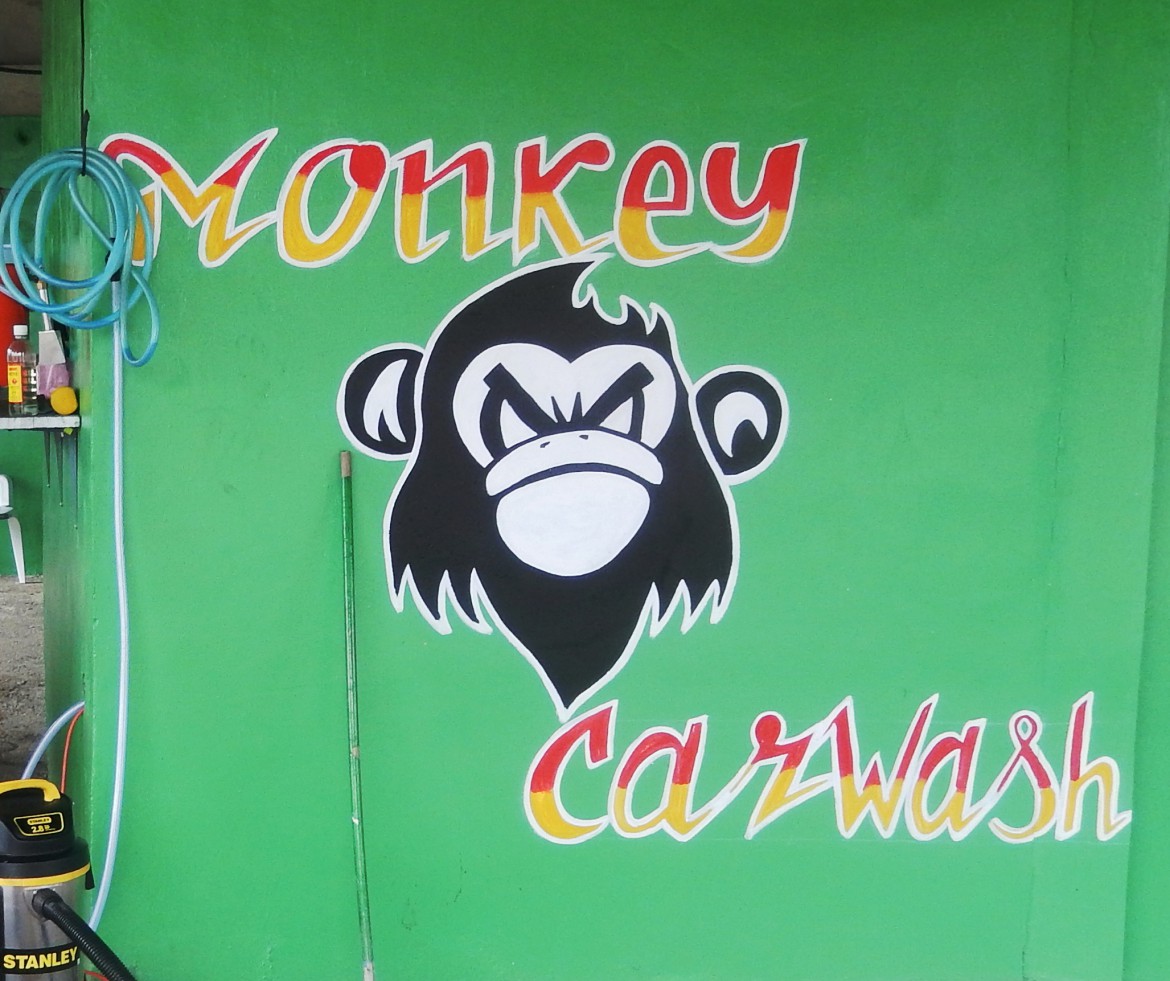 Time for a car wash? I recently took my car to the new Monkey Car Wash that opened downtown across from the Municipal Park. It's located at the corner of the main street, Avenida Nacional, between downtown Puerto Armuelles and El Carmen. A convenient location since so many people drive past this corner. There is a nice view of the pier from the waiting area too. *see map below
I pulled my car in around 2pm on a Thursday and there was no one in line. I was greeted by 3 friendly locals and given a chair to sit in while I waited for my car to get cleaned. It's a busy street corner and you'll probably see someone you know drive by while you're there. Before I left, 2 other cars showed up so it does appear to have a steady flow of customers. There is room to wash two or three vehicles at the same time.
I went with the complete cleaning, inside and out, which included a vacuum. The floor maps were also removed and washed, then placed back in the car. For small cars, like mine, the cost for the full service is $3. Large SUV's and trucks are $5. This is a car wash done completely by hand ~ wash and dry!
Be prepared to wait a bit for the complete service. My car was extra dirty and it took about 45 minutes to clean inside and out. Maybe next time I'll grab a bite to eat or a cool drink. There are a couple of restaurants nearby.
I was very happy with the results and plan to return again!
Monkey Car Wash is open 7 days a week, from 7am – 7pm (just remember 777)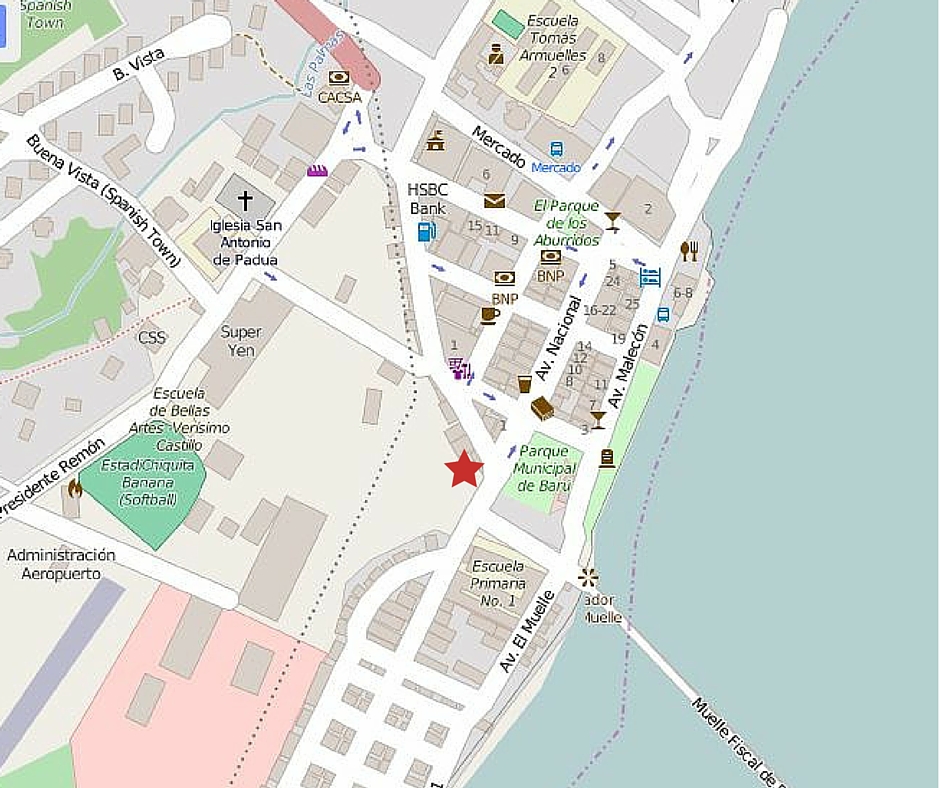 Subscribe today to get alerts & news about Puerto Armuelles!