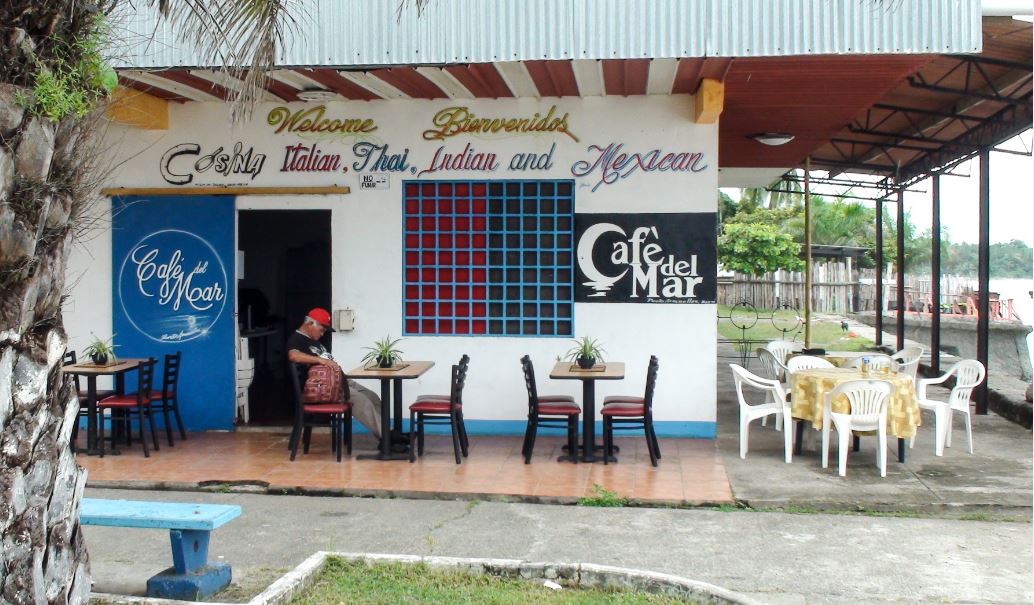 CLOSED – Sadly, Cafe del Mar closed it's doors in mid 2017. 
Good News for somebody: There is a Prime oceanfront piece of real estate available for rent!
________________________________________________________________________________
Here is a bit of the history of a short lived favorite of mine:
At last – a place to satisfy my craving for spicy food in Puerto Armuelles! Of course, there are plenty of mild dishes to suit those with wimpy taste buds also. In fact, the variety of dishes at Café del Mar is truly diverse and international.
A long time expat resident of Puerto Armuelles, Bernard Bahary, recently opened his newest restaurant downtown (Bernard has owned restaurants in Bocas del Toro and David in the past). Located next to the main bus terminal on the north side of Malecon Park, with outdoor dining and a perfect view of the costera and Banana Pier. There is usually a nice ocean breeze and plenty of people watching while you enjoy lunch or dinner.
I have actually eaten here several times and it has become one of my favorite spots downtown. Meals are generous portions and priced right, average range $5 – 8. It is an international selection of dishes, with entrees from Mexico, India (wonderful curry plates!), Italy and America.  This variety, not previously available in Puerto, has quickly made the restaurant a favorite with the expat community here.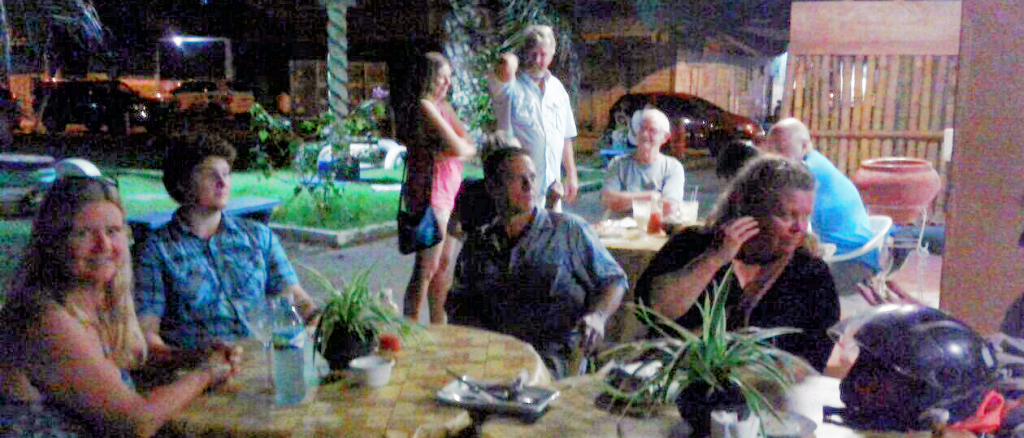 Although there was a menu the first few times I went, because of the unpredictability of some products being available at local grocers, the menu selection tends to be more fluid now. Best to ask Bernard what he has today, or better yet, tell him what you're in the mood for and he'll whip something up especially for you.You can request mild or spicy on most dishes.
They also have some local beers, wine, and sometimes a "special drink" of the day. My favorite was a drink made with tequila, fresh kiwi, and cane juice ~ delicious and pretty! The red & orange drink is called "Conga".
Café del Mar is open from 11am – 10pm every day except Monday.
Find Cafe del Mar just south of the Bus Terminal, in the same building, next to the ocean wall. Parking is along the street.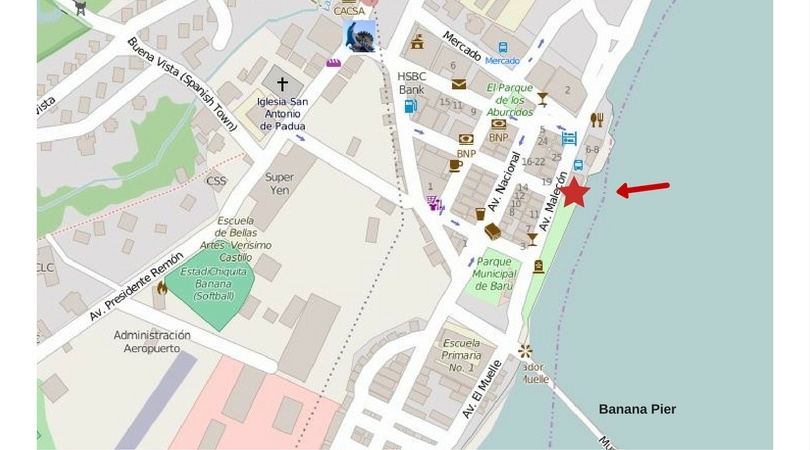 Subscribe today to get alerts & news about Puerto Armuelles!